The Karamja Volcano expansion is a
Slayer
dungeon that can be found underneath Karamja Volcano. To enter the gate, players require a Slayer level of 60.
Location
Slayer Amulet (option 6: Karamja Volcano)
Charged Dragonstone Amulet to Karamja (option 2: Karamja), then walk north-west and go down the ladder on the south-west side of the volcano.
NPCs
The following NPCs can be found at the Karamja Volcano expansion: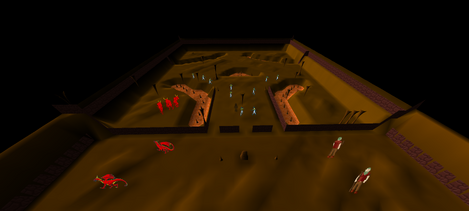 Moss Giant (Level-62)
UndeadOne (Level-62)
Greater Demon (Level-87)
Blue Dragon (Level-108)
Hellhound (Level-114)
Red Dragon (Level-147)
Lava Golem (Level-150)
Black Demon (Level-156)
Black Dragon (level-190)
Community content is available under
CC-BY-SA
unless otherwise noted.